Your passion, your story – the only limit is your imagination.
My name is Oak, like a tree. I'm a Film Chaplain, Film Director, Youtuber, and Food Influencer. I use film to help people grow in their understanding of life and themselves. My goal is to use my work to create a more compassionate world.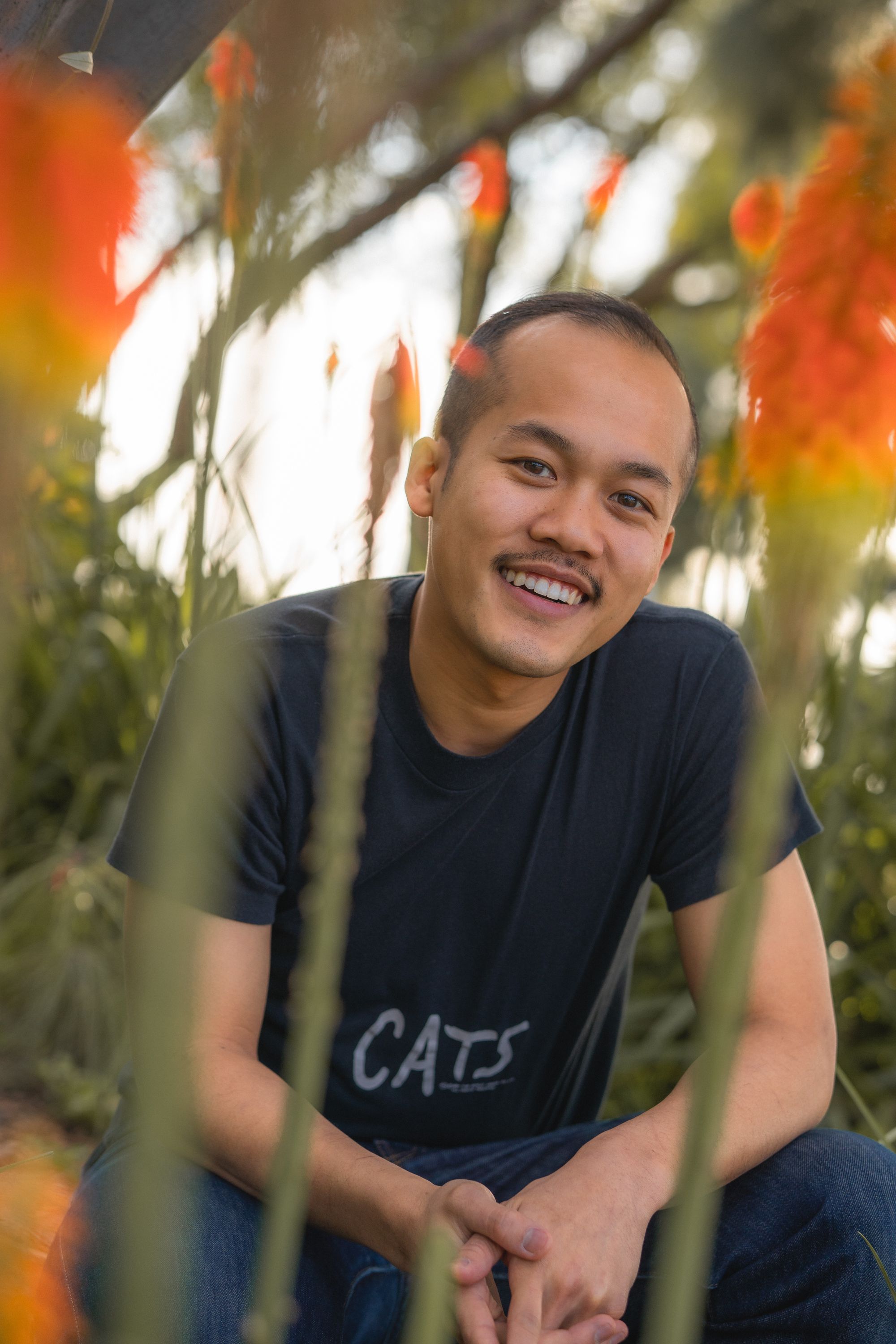 If you're searching for a way to share your story with the world, I would be honored to help you. Together, we can create something extraordinary.
Fast-track to knowing me 👋
🎥 I earned a degree in Film Production, focusing on Cinematography, from California State University of Northridge and further honed my skills at Los Angeles City College for eight years, graduating in 2019.
🇹🇭 I'm originally from Pathum Thani, a province near Bangkok, Thailand. English wasn't my first language, but I moved to the United States with my family in 2011 when I was 17.
🍣 During my studies, I worked as a busboy, server, bartender, and sushi chef in the restaurant industry. My cooking video went viral during the pandemic, leading me to create my Facebook page, Oak's World.
🎶 My love for music began with my high school ska band, Hippy Theory, where I was the lead singer despite having no prior musical knowledge. You can find my current songs on Spotify here.
🥘 In 2020, I collaborated with Spekulor and the Thai Town Council of Los Angeles to create a story, film, edit, and even compose music. EaterLA featured an article about our project. I visited over 38 restaurants, deepening my love for Thai food. My all-time favorite childhood dish is Omelette with Sticky Rice.
✈️ Born and raised in Thailand's vibrant culture and hot weather, I dream of exploring diverse places like Alaska, Hawaii, India, and Japan to experience their unique cultures and climates. I'm also intrigued by different Buddhist sects.
🎬 Influential art film directors like Stanley Kubrick, Wong Kar Wai, Wes Anderson, Christopher Nolan, and John Cassavetes inspire me, along with contemporary YouTubers like Gary Vee, Dan Koe, and Wolfcrow.
🚿 Since March 2022, I've committed to taking cold showers regardless of the weather, which surprisingly led me to quit coffee and weed.
☮️ My ordination as a Buddhist monk in 2013 instilled a sense of peace-seeking. I often incorporate Buddhist philosophy into my artwork.
🎙 My ultimate goal is to achieve financial freedom for my family and make a positive impact in the competitive city of Los Angeles. In 2023, I aim to clear my debt and become a speaker at Ted Talk.
---
🙏 Let's connect
If you subscribe today, you'll get full access to the website and email newsletters about new content when available. Your subscription makes this site possible and allows JUST OAK to continue. Thank you!
❤️ Access all areas
By signing up, you'll access the entire archive of everything published before and everything still to come. Your very own private library.